Food prices in Europe have been on the rise, with eggs being one of the most affected food products. According to data for January 2023, the price of eggs in the EU has increased by an average of 30% compared to the same month in 2022. This is a significant increase compared to the smaller price increases recorded in the previous years.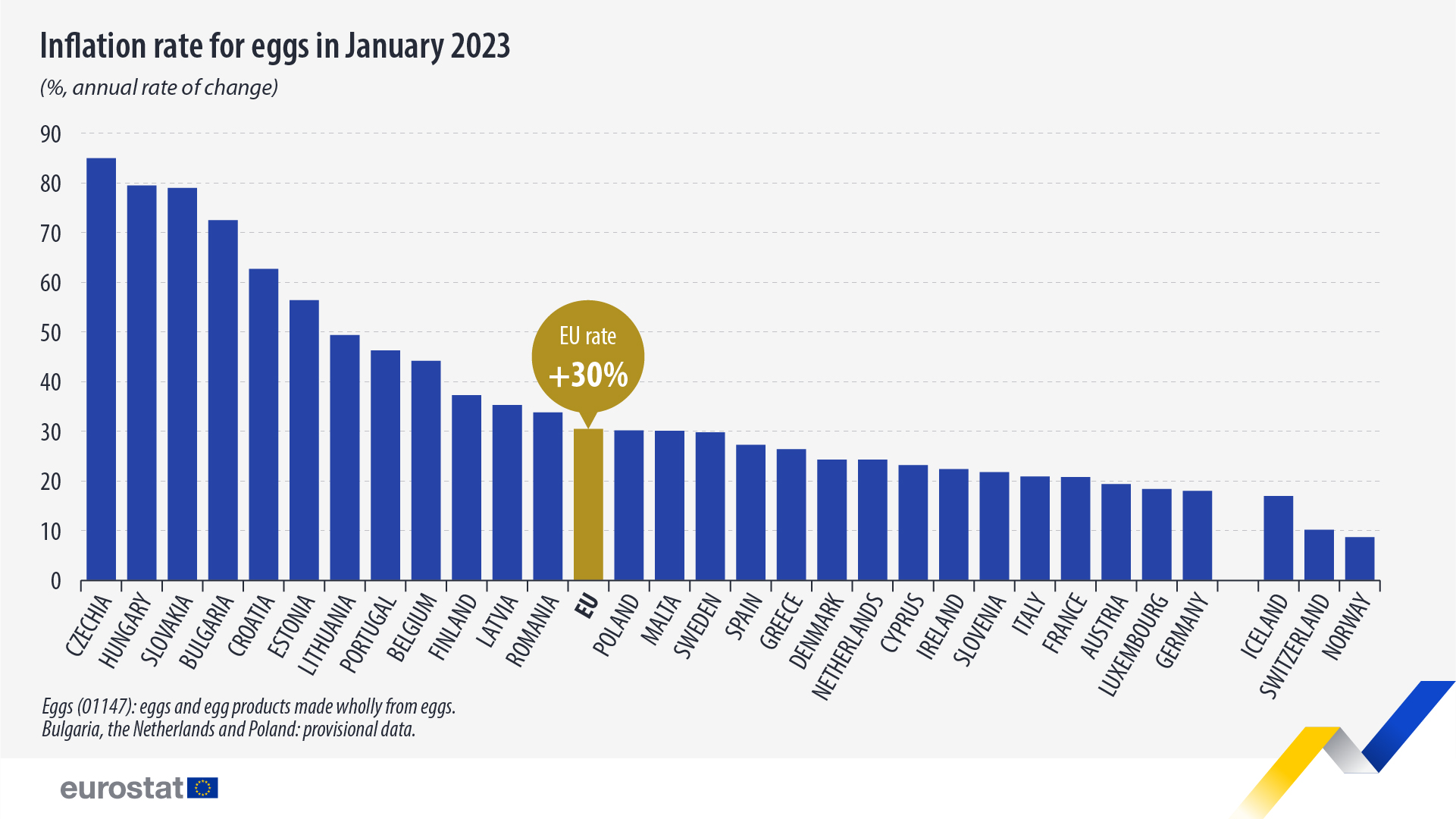 Among the EU countries, Malta has also experienced an increase in egg prices, although not as high as other countries. However, other countries such as Czechia, Hungary, and Slovakia recorded annual inflation increases of 85%, 80%, and 79%, respectively.
Germany, Luxembourg, and Austria also experienced an increase of around 18-19%. These substantial increases in egg prices may have been caused by various factors such as supply chain disruptions and increasing demand for eggs due to the COVID-19 pandemic.
#MaltaDaily